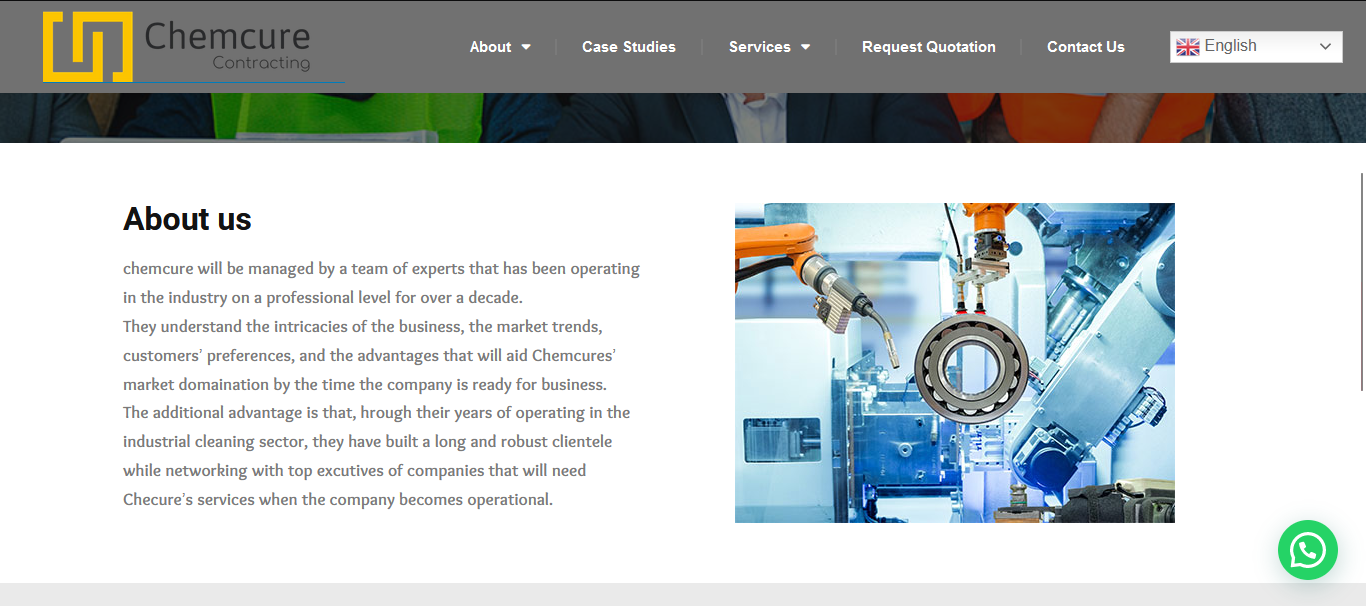 Project Description
chemcure will be managed by a team of experts that has been operating in the industry on a professional level for over a decade.
They understand the intricacies of the business, the market trends, customers' preferences, and the advantages that will aid Chemcures' market domaination by the time the company is ready for business.
The additional advantage is that, hrough their years of operating in the industrial cleaning sector, they have built a long and robust clientele while networking with top excutives of companies that will need Checure's services when the company becomes operational.
Location:
Project Cost:
Date:
Category:
Client: